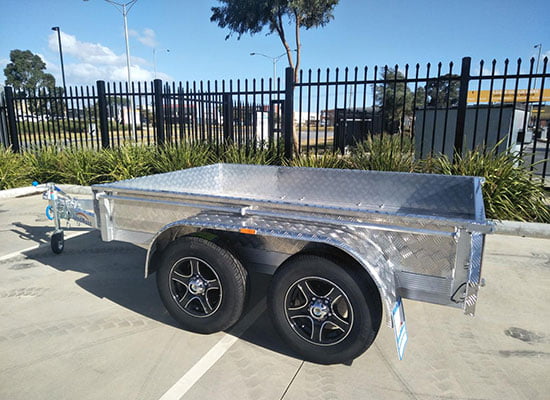 High-Quality Box Trailers
Loadmaxx Trailers provides a wide range of high-quality Box trailers in Victoria. ​​​​
With over 10 years of experience and a professional team, we'll offer recommendations to help you find the right Box trailer for your specific project needs, requirements and budget.
Durability and Affordability
If you're looking for great aluminium trailers in Victoria, Australia, then Loadmaxx Trailers is your destination! With over 10 years of experience, we specialise in manufacturing and supplying aluminium trailers such as Plant, Tradesman, Box, Cage, Car and more.
Our aluminium trailers are the perfect addition to any construction project that relies on efficiency.
Aluminium Construction
Our trailers are all made from the finest extruded aluminium, nice, robust and last longer.
Torsion Axles
All our trailers feature torsion axles. They are maintenance free and perform better than normal axles.
Fabulous Design
Our trailers from Tradesman Trailers to Plant Trailers are 100% designed here in Australia and are work of art.