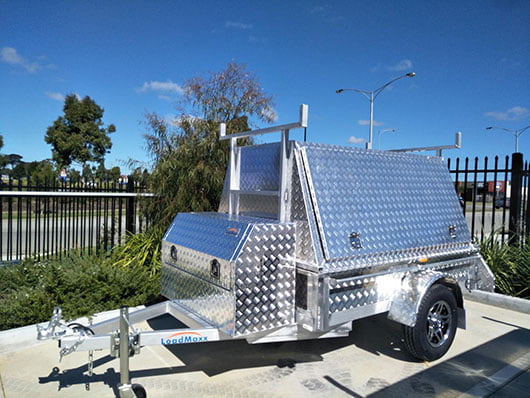 The Best Cage Trailers in Australia
Based in Carrum Downs, Loadmaxx Trailers supplies high-quality all-aluminium Tradesman trailers, Plant trailers, Cage trailers, Car trailers, Box trailers, ATV trailers and more Australia-wide.
We're here for companies looking for a new, more efficient work process. Our Cage trailers are highly secure and designed to withstand the harshest working conditions to help builders and Tradesman complete heavy-duty and large-scale projects with ease.
Trailers For Builders
Loadmaxx Trailers specialises in manufacturing and supplying aluminium Tradesman/Tradie trailers, Plant trailers for mini excavators or loaders, ATV trailers for ATV/quads, SSV, UTV and more.
With over 10 years of experience, our team will recommend a high-quality, durable and affordable aluminium trailer that suits your needs, requirements and budget.
Aluminium Construction
Our trailers are all made from the finest extruded aluminium, nice, robust and last longer.
Torsion Axles
All our trailers feature torsion axles. They are maintenance free and perform better than normal axles.
Fabulous Design
Our trailers from Tradesman Trailers to Plant Trailers are 100% designed here in Australia and are work of art.