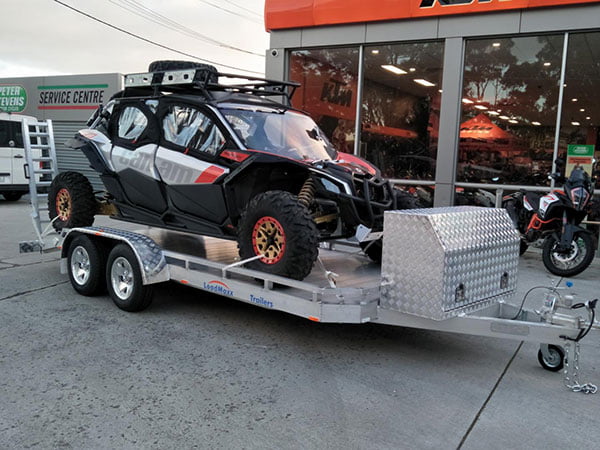 Affordable Car Trailers
Loadmaxx Trailers is your answer to anything concerning high-quality aluminium trailers in Victoria, Australia. With over 10 years of experience, we know first-hand how important it is for a business to acquire Car trailers that are designed to withstand the harshest working conditions and improve work efficiency.
Our goal is to delight each and every client with excellent customer service and a wide selection of aluminium trailers for any job.
Our highly qualified and professional team at Loadmaxx Trailers has been supplying durable and affordable aluminium trailers for over 10 years.
From Plant and Tradesman trailers to more secure models like car and Cage trailers, we'll have an aluminium trailer that meets your specific needs and requirements.
With us in the picture, you're always guaranteed the best aluminium trailers in Australia!
Aluminium Construction
Our trailers are all made from the finest extruded aluminium, nice, robust and last longer.
Torsion Axles
All our trailers feature torsion axles. They are maintenance free and perform better than normal axles.
Fabulous Design
Our trailers from Tradesman Trailers to Plant Trailers are 100% designed here in Australia and are work of art.