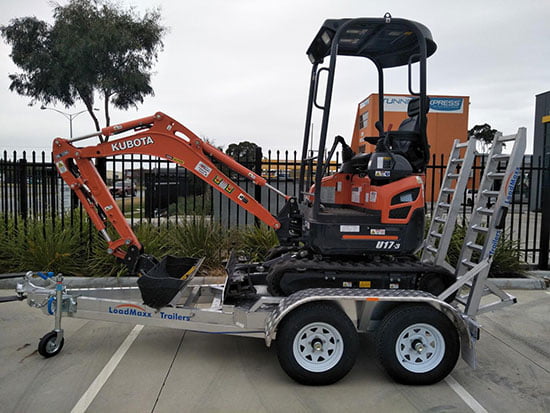 Amazing Plant Trailers
Plant trailers are used to enhance the productivity of a heavy-duty construction project and any job requiring heavy lifting, digging, carrying or similar tasks.
Here at Loadmaxx Trailers, we offer a huge selection of Plant trailers! With our extensive range of sizes, designs and capacities, you're guaranteed to find the perfect Plant Trailer for your needs and budget.
Our Models
With over 10 years of experience, Loadmaxx Trailers supplies a wide range of Plant trailers for those looking to increase the productivity of their construction projects.
​​​​​​We also provide other types of aluminium trailers. Whether you're looking for a Car Trailer, cage trail, we'll have exactly what you need.
Aluminium Construction
Our trailers are all made from the finest extruded aluminium, nice, robust and last longer.
Torsion Axles
All our trailers feature torsion axles. They are maintenance free and perform better than normal axles.
Fabulous Design
Our trailers from Tradesman Trailers to Plant Trailers are 100% designed here in Australia and are work of art.